Art Fairs - and more - Calendar (April 2022)
Find out the major updates in the art world for next month. International Art Fairs in April 2022 and opening of the 59th International Art Exhibition of La Biennale di Venezia
Next month, eyes of arts professionals will be on the long awaited opening of the Venice Biennale, taking place from 23 April to 27 November 2022 (pre-opening on 20, 21 and 22 April).
After being delayed a year due to the pandemic (an event that had only occurred during the two World Wars), the 59th International Art Exhibition of La Biennale di Venezia is back, and curated by High Line art director and chief curator Cecilia Alemani. The exhibition is titled The Milk of Dreams, a reference to a children's book by Surrealist artist Leonora Carrington. National participations have been announced, as well as an exciting list of Collateral Events.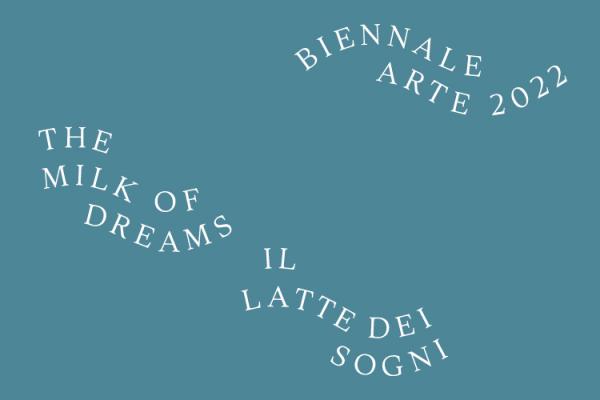 ---
"The Milk of Dreams takes its title from a book by Leonora Carrington (1917–2011) in which the Surrealist artist describes a magical world where life is constantly re-envisioned through the prism of the imagination. It is a world where everyone can change, be transformed, become something or someone else. [...] The Exhibition The Milk of Dreams takes Leonora Carrington's otherworldly creatures, along with other figures of transformation, as companions on an imaginary journey through the metamorphoses of bodies and definitions of the human."
Statement by Cecilia Alemani, Curator of the 59th International Art Exhibition
---
Art fairs' dates have also been subject to alterations due to the pandemic, however we have seen a gradual return to the regular ones and the art world readjust to the new normal.
Miart in Milan, for instance, will be exhibiting in April as it used to originally, after postponing its 2021 edition to the month of September. The fair announced a strengthened international reach and several remarkable newcomers for this year's edition.
On the other hand, the Mexican fair Material Art Fair, usually taking place in February, just as Zona Maco in Mexico City, announced in January 2022 new dates and a new venue for its 8th edition and will be inaugurating on the 28th of April in a historic textile factory (Sabino 369).
Also Dallas Art Fair returns to its yearly appointment in April as before, after being postponed to the months of October and November for the last two editions. Same for SP–Arte, opening its doors to the public on the 6th of April at Fundação Bienal, Ibirapuera Park.
In London, two main events will taking place next month: the 34th edition of the London Art Fair at the Business Design Centre and the artists-led art fair Roy's Art Fair, at the Truman Brewery.
Scroll down for a more detailed list of art fairs happening worldwide next month.
---
ARTSVP has been working with art fairs to help them improve the invitation process and guest lists management. We handle all the VIP bookings for art fairs leaders as well as ticketing for a number of large-scale events. Get in touch if you'd like to know more.
---
List of selected International Art Fairs in April 2022
Miart, 1-3 april 2022, Fiera Milano City– Pav 3 – Gate 5 - viale Scarampo, Milan
SP–Arte 18ª edição, 6-10 April 2022, Pavilhão da Bienal, São Paulo
Roy's Art Fair, 7-10 April 2022, Truman Brewery, 91 Brick Lane, London
Expo Chicago, 7-10 April 2022, Navy Pier's Festival Hall, Chicago
Art Düsseldorf, 8-10 April 2022, Halls of Areal Böhler, Düsseldorf
London Art Fair, 20-24 April, Business Design Centre, London
Dallas Art Fair, 21-24 April 2022, Fashion Industry Gallery, Ross Avenue, Dallas
Material Art Fair Vol. 8, 28 April - 1 May 2022, Sabino 369, Mexico City
Art Brussels, 28 April - 1 May 2022, Tour & Taxis, Avenue du Port, Brussels
Market Art Fair, 29 April - 1 May 2022, Kistamassan AB, Stockholm
---